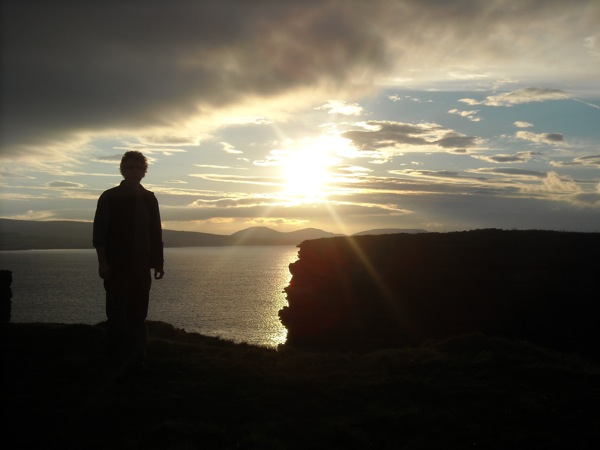 BALLINGLEN FOUNDATION FELLOWSHIP
Brian Dickerson was awarded a Ballinglen Foundation Fellowship in 2008. Located in the remote seacoast village of Ballycastle, County Mayo, Ireland, his first residency took place in 2009 with a return residency in 2010 and 2012. He is scheduled to return again in 2014. The Ballinglen Arts Foundation was created in 1991 to bring together established international artists and emerging artists of recognized ability from Ireland and abroad to live and work in North Mayo, to benefit both the artists and the community. Operating from the Ballinglen Centre in Ballycastle, the Foundation supports serious artists making important work in ideal, inspiring conditions.
The Fellowship Program is highly competitive. Award based, the Fellowship provides artists with a house and studio for periods from four weeks to several months. The Fellowship is unique in that it is community-based residency. Artists bring family and friends with them and are encouraged to experience the Ballycastle community-its churches, schools, shops, pub and its people with the expectation that this interaction will: invigorate their spirit, resulting in work that reflects the unique natural & social environment around Ballycastle.
The Ballinglen Arts Foundation appreciates your interest and welcomes your contribution. The Foundation is affiliated with the non-profit Artist In Rural Ireland Fund, a tax-exempt organization. The Fund exists to help support the Programs of the Foundation.
Ballinglen Arts Foundation